NLP-NEURO LINGUISTIC PROGRAMMING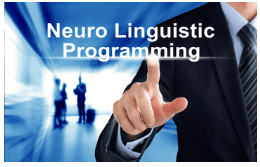 In life, the destiny is nothing but the results we are producing by creating our thoughts on day-to-day basis. But there is a gap between the results that we want and the results that we are getting. Actions which we are taking reciprocate in the consequences which we get. This gap is causing the pain in our life. Later, this pain comes out in the form of anger, loneliness, sadness, stress, anxiety, depression and so on.
But now, we have a unique and scientific technique which can replace those negative results in into positive and give miraculous results. That is NLP.
NLP (Neuro Linguistic Programming) is a language which our mind understands and recognizes to make things possible in an easy way. NLP in short can take the control of every area of our life and can cure all these diseases and can help our subconscious mind to produce the results we want.
It is a powerful tool and a practical approach to make personal changes in a person.
It is a technique which helps to make someone learn how the mind works with justified and impressive results
Neuro Linguistic Programming is basically a method of making the brain behavior compatible (which is the Neuro part) by language (Linguistic part) and various types of communication to make a person enable to recode the way the brain should perform (programming part) and manifest new behaviors
Some Techniques used in NLP:
Confidence building
Changing belief system
Future timeline
Erasing the pain of past painful memories
Improving self-image
Bubble technique
Neurological alignment
NLP can benefit in different fields like Self Development, Business development, Helping Others, Career, Sports, Role model, Development of life, etc
You can book a 15 minutes discovery call with me during which we will discuss the issues you are facing & how I (Prashant Saini) can help you.